Astronaut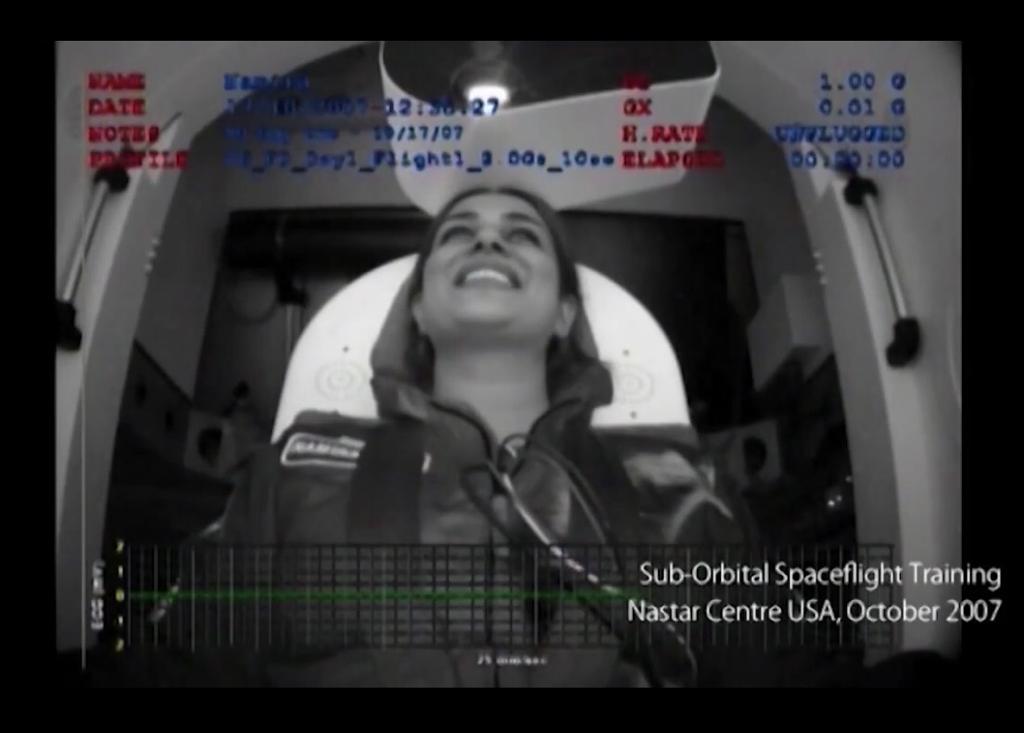 Namira Salim is a Founder Astronaut of Sir Richard Branson's Virgin Galactic, the First private space-line of the world. She is internationally renowned as the First (future) Space Tourist of South Asian origin and the first private Astronaut to go to space from Dubai and Monaco. Sir Richard Branson personally introduced Namira to the world press in March 2006 as one of the earliest Founders of Virgin Galactic. Her launch established early consumer confidence in private space tourism and landed Virgin its biggest stakeholder worth $380m. Namira completed her sub-orbital spaceflight training in the world's most advanced high performance centrifuge, the STS-400, at the NASTAR CENTER in the United States, under the supervision of Virgin Galactic in 2007.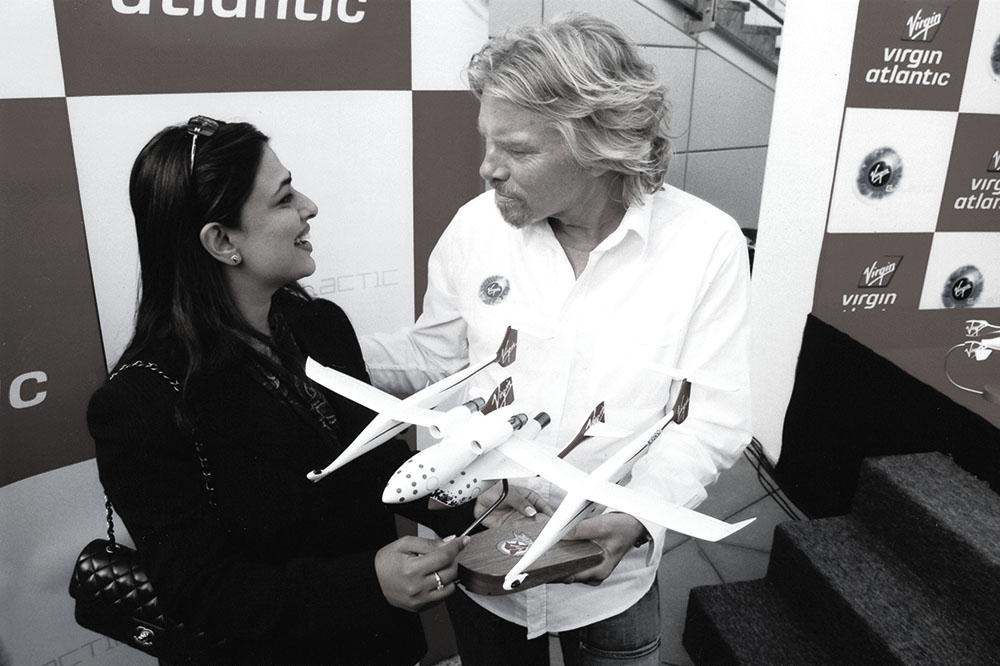 Sir Richard Branson introduces Namira Salim to the world press during the Virgin Galactic launch in Dubai, in March 2006.
Space Diplomat
Namira Salim is the Founder and Executive Chairperson of Space Trust, a non-profit initiative she launched in 2015 at the dawn of privatization of Space—the new age of space exploration to advocate Space as the New Frontier for Peace on Earth. Space Trust engages world leaders, United Nations and the global space industry via high level advocacy to utilize Space as a sustainable tool for peace making on Earth. Namira is a global thought leader in supporting United Nation's Space Diplomacy pillar toward Space2030, in support of the 2030 United Nations Sustainable Development Agenda. She is widely written about in the international press due to her novel space themed initiatives under her non-profit which inspire change, encourage dialogue and enrich education. Namira is currently working on Space Trust's maiden mission to space, [Zero Gravity] 0G Peace Mission 20230 [0G2030], a STEM based capacity building 3 Unit Cube Satellite mission in partnership with the University of Nairobi and the University of Arizona. On 10th February 2023, the 0G2030 team was awarded a free launch opportunity via the United Nations-Avio SpA collaboration to provide Access to Space for All.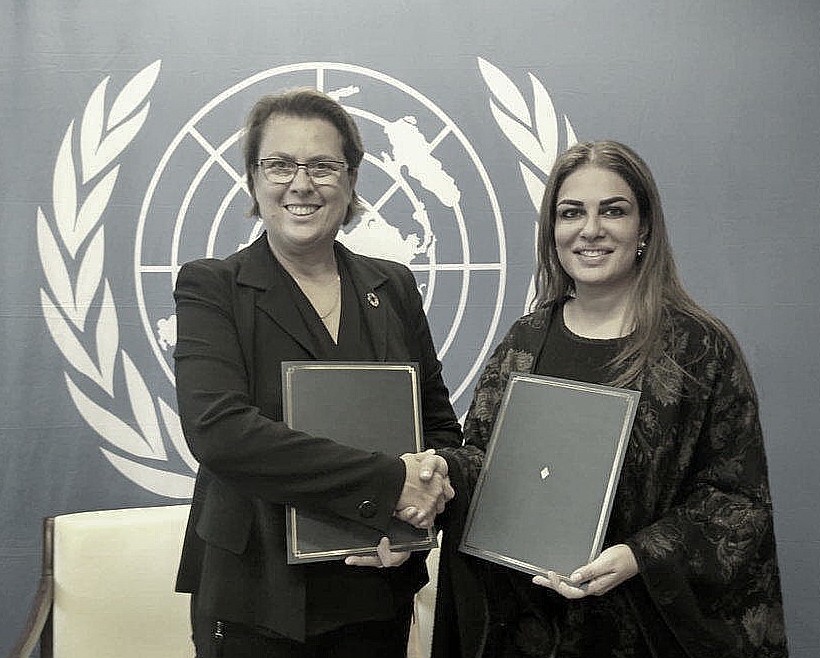 United Nations signs MoU with Space Trust. L-R Ms. Simonetta Di Pippo, Director United Nations Office for Outer Space Affairs and Namira Salim, Founder & Executive Chairperson of Space Trust
POETRY
MONTE CARLO KNIGHT
Monte Carlo Knight
I'm having A Soul Affair with you
Come rise in love with me again
Like we did, once upon a star
Monte Carlo Knight
I'm having A Soul Affair with you
Monte Carlo Knight
Namira Salim draws inspiration from the richness of solitude where her inner-voice, is her guiding star. What is little known about Namira is, her versatile in-born talents in art, design, poetry and music which are inspired by her love for the stars. She is based in the Principality of Monaco in the South of France since over 25 years.